Dear Valued Customer,
Matson Navigation has announced that effective July 31, 2022, the steamship fuel surcharge (FSC) to, and from, Central Alaska (inclusive of Kodiak and Dutch Harbor) will change from 29.0% to 31.0%.
Alaska Marine Lines has also announced a change to their fuel surcharge from 34.5% to 39.5% to Central Alaska via barge, effective July 24, 2022.
Span Alaska will be following these announced changes effective the same day.
Span Alaska will continue to monitor any fuel changes and keep you informed of these changes as they occur. Please use www.spanalaska.com for the most current FSC information.
We appreciate your business and thank you for your continued support.
Sincerely,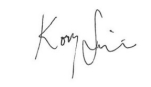 Kory Smith
Director of Pricing & Administration