May 18, 2022
Dear Valued Customer;
In observance of the Memorial Day holiday, all locations for Span Alaska Transportation and Midnight Sun Transportation will be closed on Monday, May 30th.  Subsequently, deliveries during the first part of this week will be running a day behind our normal delivery schedule.
Should you have any questions or concerns, please contact customer service at the following locations:
Auburn, Southeast:  800-857-7726
Anchorage, Kenai, Wasilla: 907-349-3606
Fairbanks: 907-451-1184
Kodiak: 907-486-8501
Thank you for your continued support and have a wonderful holiday weekend.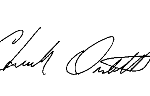 Chuck Onstott
VP Operations